In early 2018 I worked with Nexus Studios as a UI/UX designer (along with designer Will Chak) on Civilisations AR, an augmented reality app which enables you to place well-known artefacts, such as the Rosetta Stone, in your own surroundings. The artefact would be placed in AR space at 1:1 scale, and once positioned, you could listen to audio stories relating to each artefact, or discover hidden interactions, such as using an 'X-ray' tool to peer inside a sarcophagus.
Will and I developed the overall app flow and unique interactions for each artefact, and using an AR globe as a navigation system between the artefacts. I then worked directly with our clients at BBC to bring their 3D scans of each artefact into Unity and advise our brilliant 3D modeller, Fabien Glasse, on where reductions/retexturing needed to be made, and then implementing these into the final app.
Phenomenally proud to have been part of this small team to bring BBC Civilisations to life in AR, the app was a very early use case of ARKit/ARCore, and has since received several nominations and awards.
Producer: Claire Cook
UI/UX Design: Will Chak
UI/UX Design, Unity Technical Artist: Jen Haugan
Unity Developer: Luke Holland
Unity Developer: Leo Marques
3D Generalist: Fabien Glasse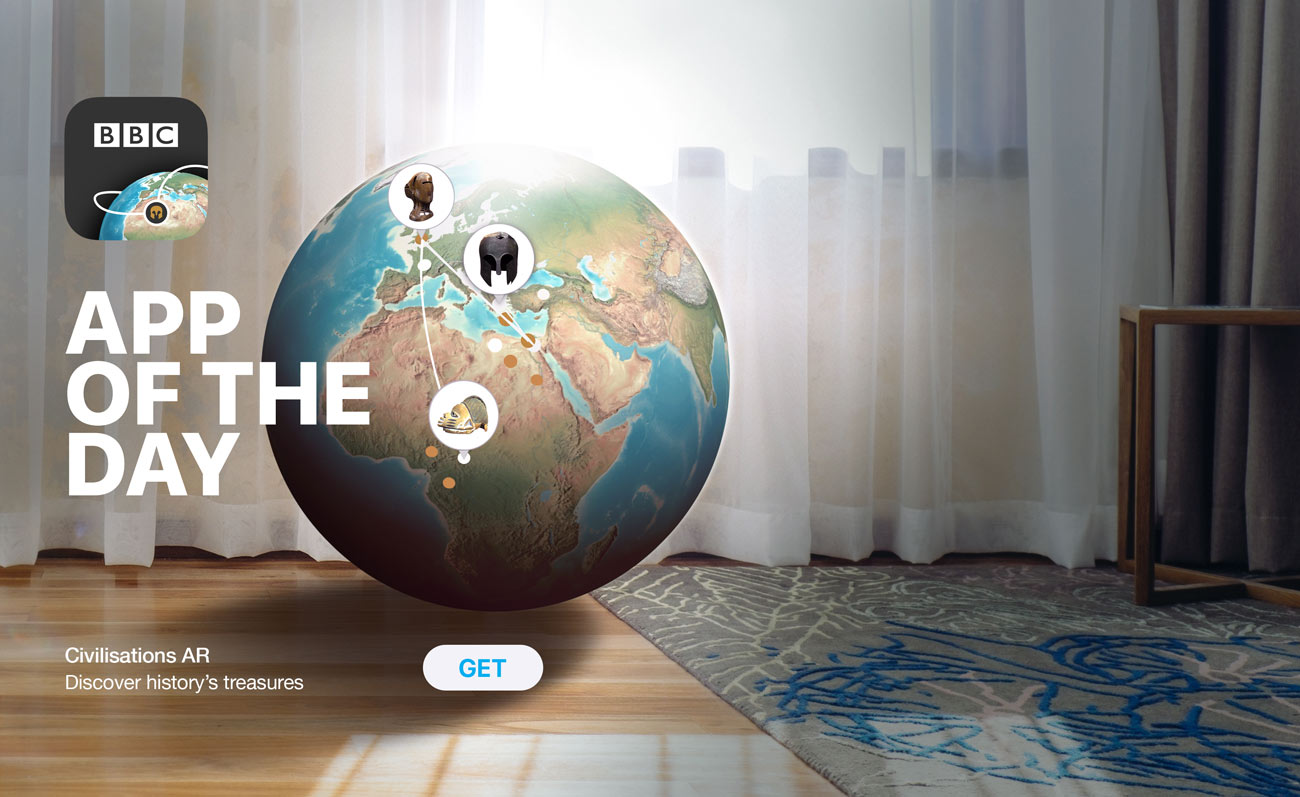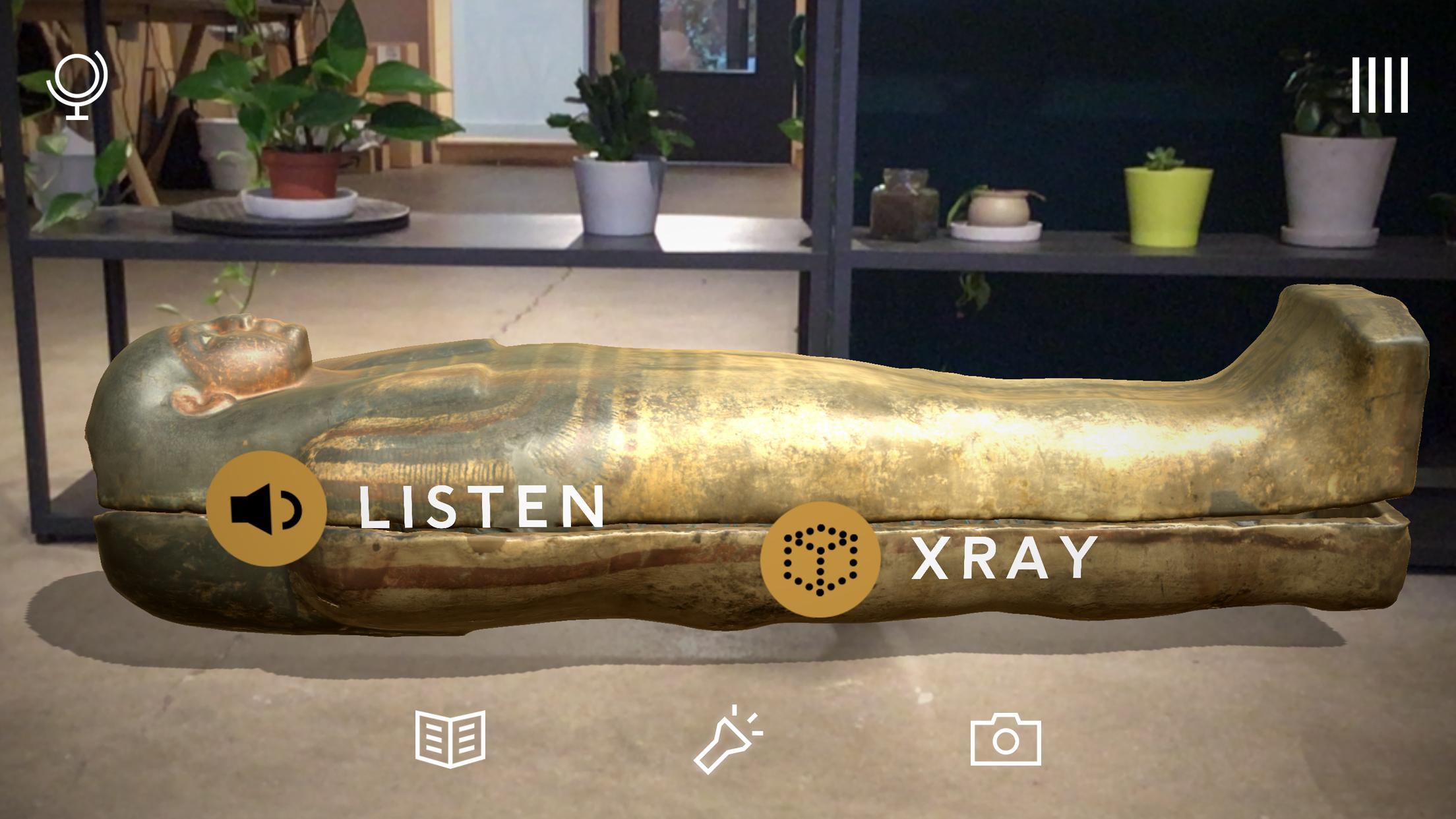 ---