Bubble Journey is a 2D endless scroller computer game where you play as a bubble and attempt to avoid all the fish and the cliffs around you as the bubble grows bigger for every coin you collect.
The game was created as part of a one-week workshop on game making at the Royal College of Art, and was a collaboration between Wan Tseng, Elliot Rogosin, Tom Selby and myself.
I chose to do the programming as I already had some experience with Unity, while my teammates Wan and Tom did the graphics for the characters and Elliot worked on the backgrounds. We only had 3 1/2 days of development time, but we still managed to create a fully functional game by the end of the week which was then showcased to the public.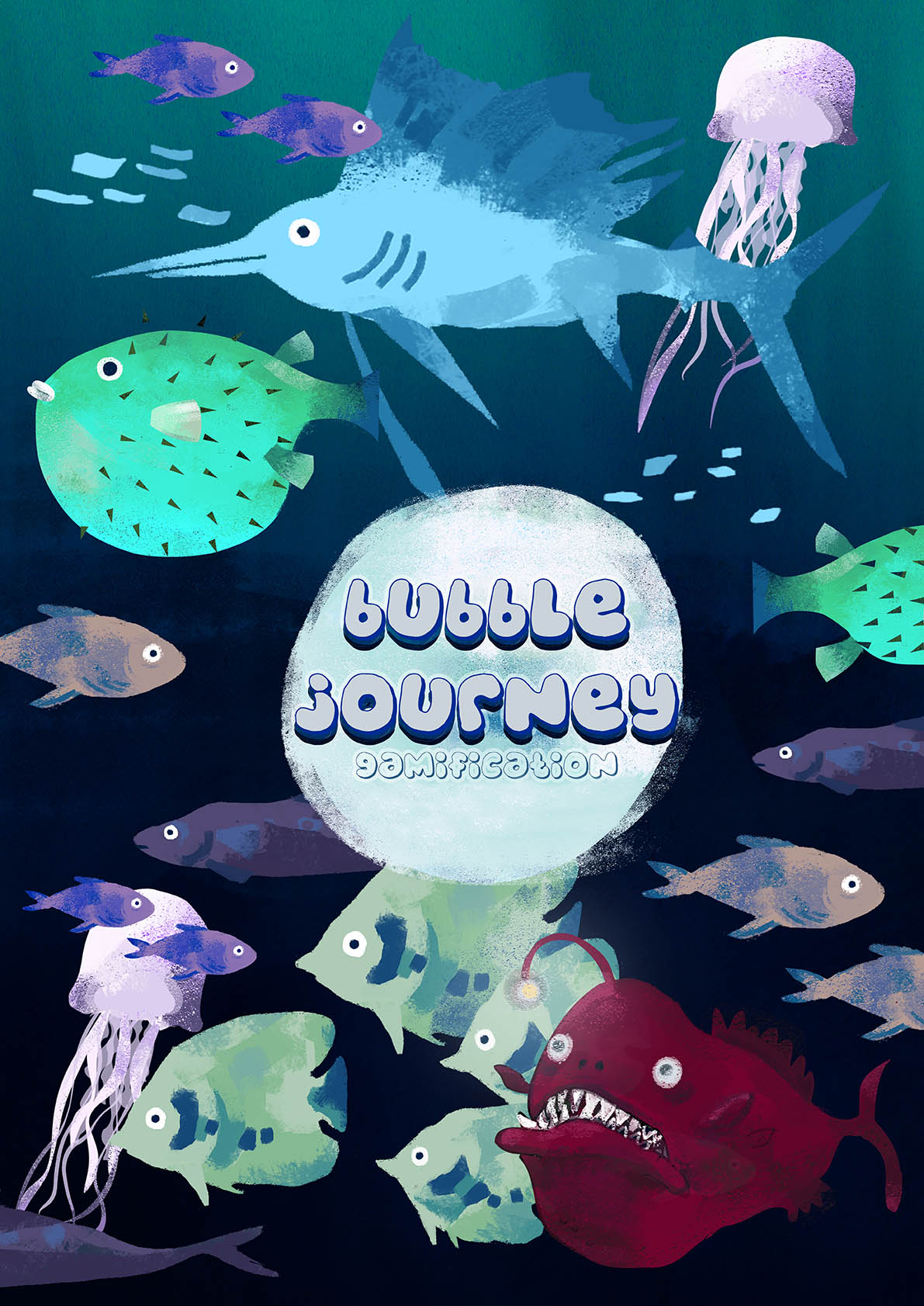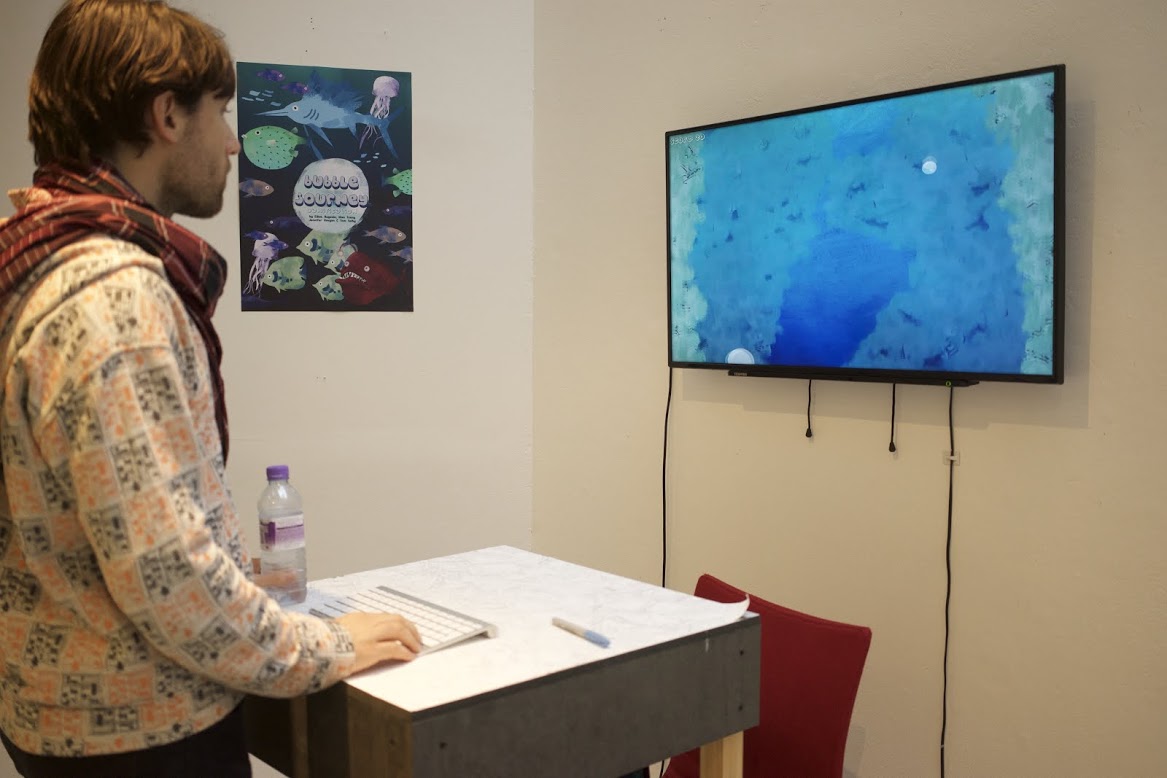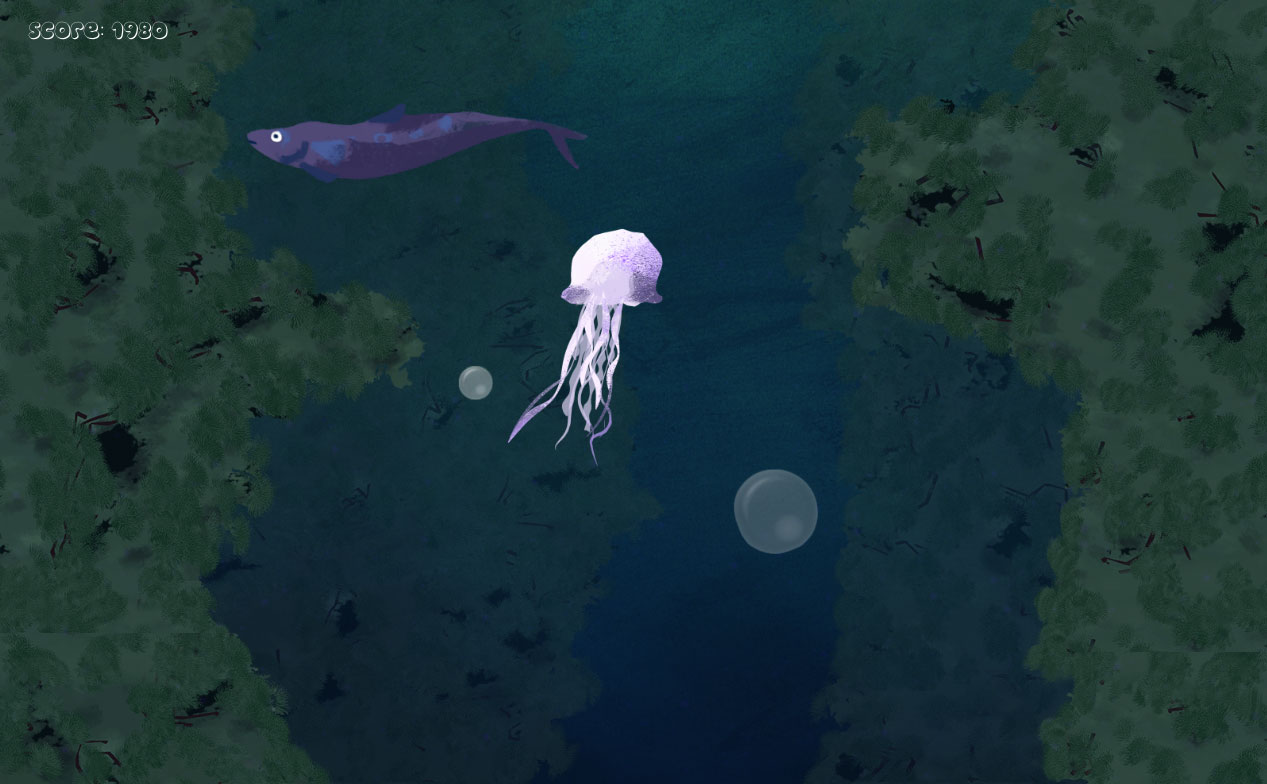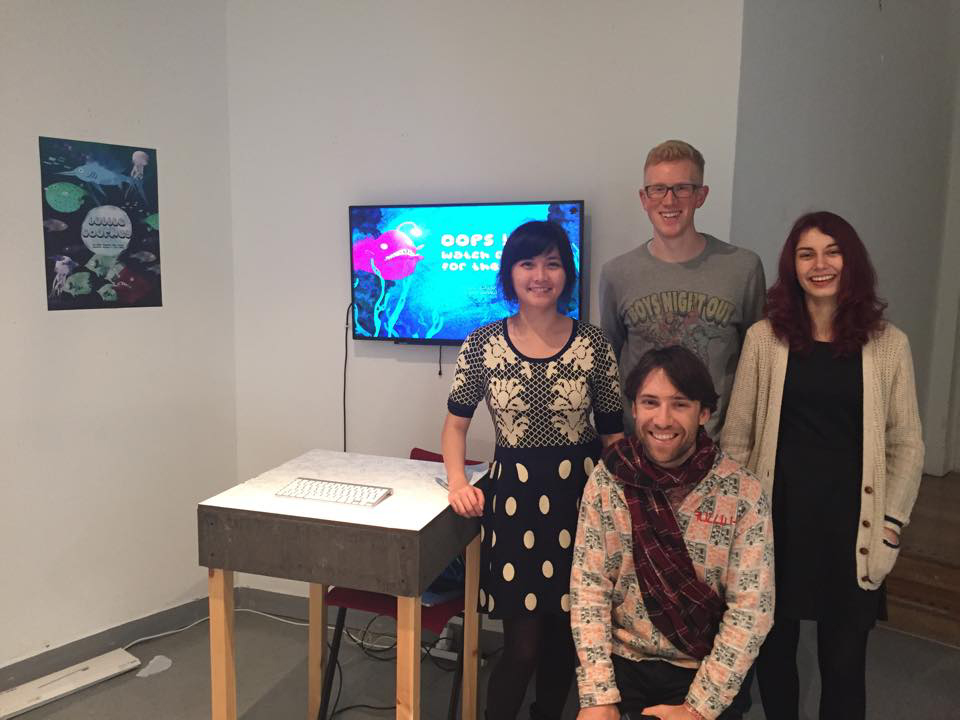 ---